Free Employee Benefits Webinar – For your small BC business
Register for our informational Employee Benefits Webinar for the Small BC Business. 60% of small businesses in BC offer a benefits plan to their employees. Starting at only 2% of payroll, group benefit plans are now a part of every effective employee attraction and retention strategy.
PRESENTER:
Anelia Nikiforova, BCom., GBA
Employee Benefits Specialist and Consultant
at Brightin-Insider Benefits

Anelia first started as a benefits specialist and account executive for one of the 3 largest group plan providers in Canada, Great-West Life. After working with some of the biggest local and international consulting firms, she started her own practice and founded Brightin-Insider. Anelia has been involved with the implementation, management and renewals of over 1,000 group policies. Her focus is making benefits easy, simple and yet effective for our BC small business owner.
IN THIS EMPLOYEE BENEFITS WEBINAR YOU WILL LEARN:
– How employee benefits work: from implementation to renewal increases and maintenance.
– What is available to small businesses (2 – 149 employees) at no additional cost through select benefits advisors and insurers.
– How to get your plan administered by a specialist at no cost.
– Solutions to the 3 biggest benefits issues small businesses face (i.e. avoiding high rate increases).
PERSONAL RECOMMENDATIONS (LinkedIn):

"Ms. Nikiforova is a high quality resource for any business, no matter where they are at. I would absolutely recommend her." – J.E. from CanadianMusicians.com, Langely
"Anelia is extremely competent and knowledgeable, was patient and clear in explaining things, and went the extra mile to answer questions." – A.C. from Madrona School Society, Vancouver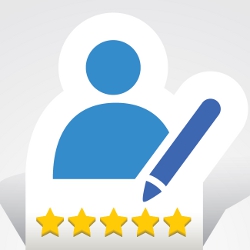 "I recommend this webinar for business owners without much HR or employment law knowledge." – A.G. from City of Burnaby
WEBINAR DETAILS:
Monday, June 3rd, 2019 at 10am (PT) –
FULL
Tuesday, July 2nd, 2019 at 10am (PT) –
FULL
Thursday, August 1st, 2019 at 10am (PT) –
FULL – last webinar date
Sorry you missed us! If you would like to hear the webinar recording, please feel free submit a request in the form below.